Hey Hunks
Pretty fast for another newsletter, eh? It turns out the free time vs gig ratio is high during pandemics and it manifests itself in #content. I hope you get all the way through the letter because the real important stuff is at the bottom.
We started a couple of new series like TacoTunes, where I review awesome music like The Lion King Soundtrack in my Tacoma. If anyone knows someone in Sponsorships at regional head office of Toyota please send along. Here is Vince Gill's 1992 classic I Still Believe In You:
I am committed to getting in great shape too… once a week, some of the time. You can work out with me on Fridays. Tag me in your inspiring stuff and maybe we can all help each other be healthier and better for our loved ones.
Most importantly, Sad Hunk begins presale orders today.
"I've only heard that awesome song 'Own Alone'" you might say… but if you look through my instagram you can probably find some clips of some other songs in progress and also, 5 albums in, I'm pretty sure you can trust the quality of the product (see the stuff Liz wrote in the last newsletter).
Firstly - The Vinyl. Mixed, mastered, and lathed specifically for vinyl, this opaque purple 180gram beauty sounds as good as it gets (literally, it was made by the same guys, Robbie and Phil, who got nominated for a Grammy for Best Engineered Album for my last album). There are Compact Discs too if that's more what you fancy.
Secondly - The Calendar. This one is already nominated for a Grammy for Best Calendar of All Time. Mr January through Mr December, all one hunk - folding clothes, doing dishes, you name it. Printed on high gloss 80lb text paper stock to make it the heaviest calendar of all time, I will write my name on each of them in our LP-Calendar bundle because that makes purchasing more desirable according to head office. If that isn't enough, the first 50 orders contain a hand-drawn one of a kind "surprise".
Finally - The Merch Table. Miss waiting in line while a Gen-Zer with a terrible attitude refuses to let people try shirts on and can't figure out how to use a credit card reader? You can get our new line of Comfort Colours tees through our webstore, and also if you miss live gigs, you can get our tour poster for a bunch of gigs that never happened (or a generic poster).
There's more stuff that isn't pictured too… Like the surprises I mentioned - they are awesome hand-drawn animation frames that Heather Goodchild made (remember my Bitter Memories video? She made that too.) for something that hasn't been released yet. Here's what those look like. First 50 preorders get them and you'll find out why they're even more rad later.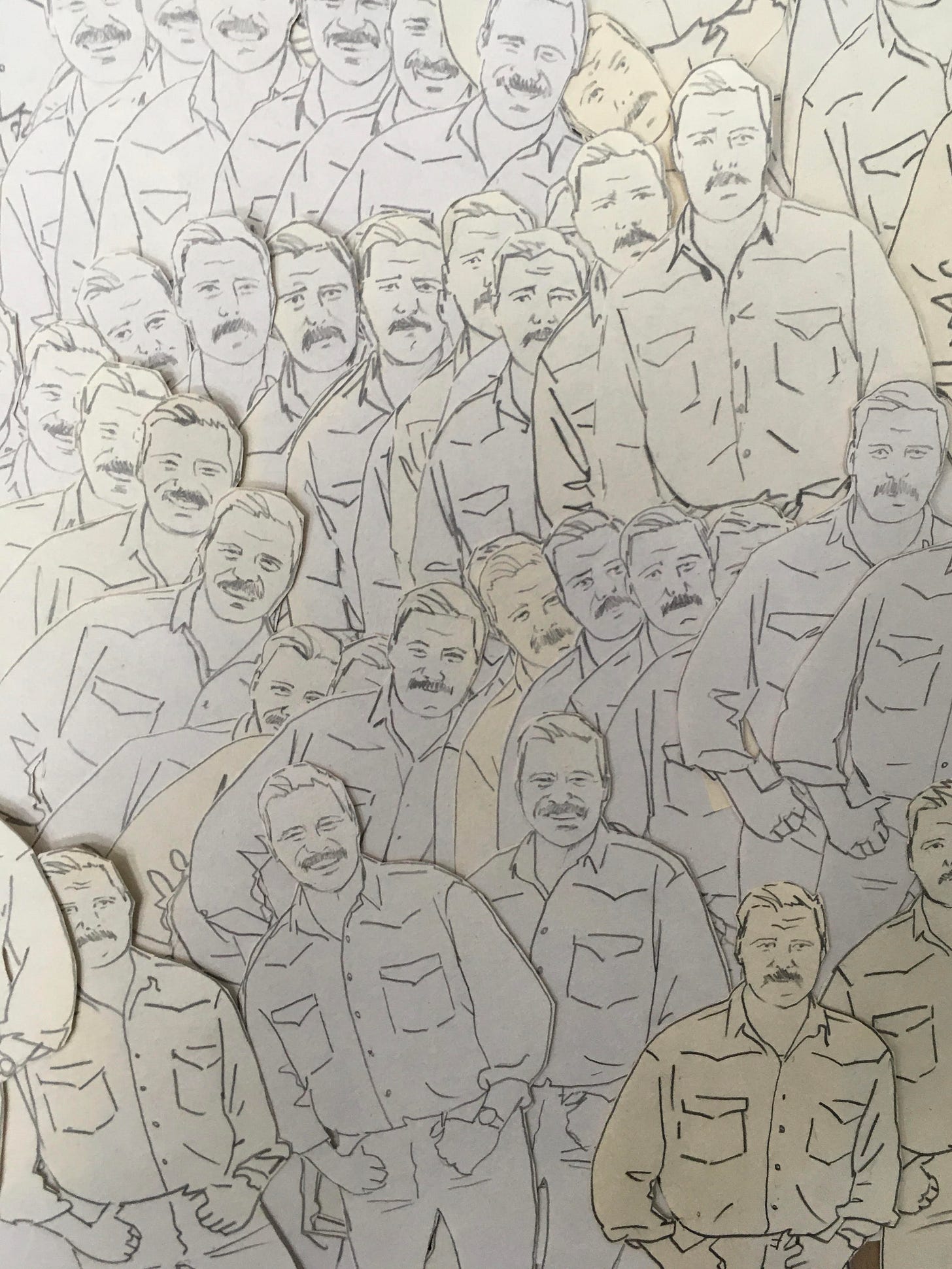 See? I told you the best stuff was at the bottom. So don't forget to pre-order, pre-save, pre-listen, pre-playlist, pre-watch, pre-follow, pre-retweet, pre-retweet with comment, and pre-register to vote.
#sadhunks
bhms